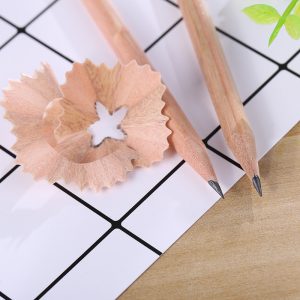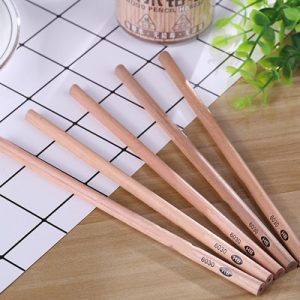 First of all, there is a big difference in blackness between the two pencils. The 2B pencil has a higher blackness, and the marks drawn are relatively black, while the HB pencil has a lower blackness, and the color of the marks drawn is relatively light, which is very different. In addition, the hardness of the pencil lead of the two pencils is also quite different. The pencil lead of 2B pencil is relatively soft, while the pencil lead of HB pencil is very hard, which is not easy to break.
In addition to these obvious differences, there are also great differences in the composition of the core between the two. The main component of 2B pencil lead is graphite, while the composition of HB pencil is in addition to half of the graphite, and some other colorless substances are added to make the pencil lead more advisable, but the color of pencil will fade to a certain extent.
The usage of 2B pencil and HB pencil is also quite different. 2B pencil is darker in color and lower in hardness. It is suitable for drawing and painting all kinds of cards. But HB pencil is not. It has high hardness and is not easy to break. It is suitable for writing, especially for children who have just learned to write. Besides, HB pencil is also suitable for marking on hard objects.