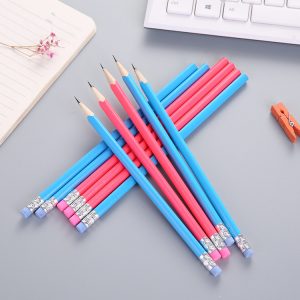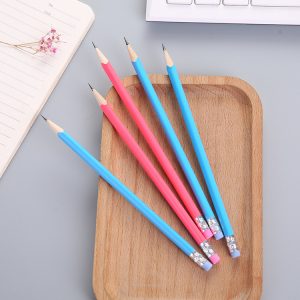 Graphite pencils: According to GB/T 149-1995, according to their hardness, they are divided into 18 kinds: 6B, 5B, 4B, 3B, 2B, B, HB, F, H, 2H, 3H, 4H, 5H, 6H, 7H, 8H, 9H and 10H. Hard pencils use "H" (Hard for hard), soft pencils use "B" (Black for black), and ordinary hardness use "HB" (soft and hard for moderate). The hardness of the "F" is between "HB" and "H". The higher the coefficient of softness and hardness of lead core, the softer or harder the lead core is. No 1 is equivalent to 3H and 2B; No. 2 is equivalent to B, HB and F; No. 3 is equivalent to H and 2H; No. 4 is equivalent to 3H and 4H.
Colour pencils: Including red and blue pencils for marking and color pencils for matching marking or painting. Colour pencils can be divided into 6, 12, 18, 24, 36 and 48 colors.
Special pencils: including special pencils for marking glass, metal, ceramics, etc., chromotropic pencils for long-term preservation of important documents, carbon brushes and woodworking pencils.