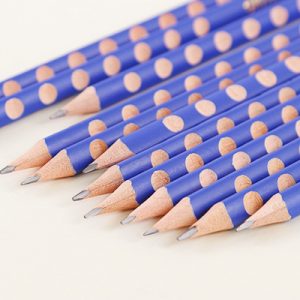 1. Is the pencil lead poisonous?
In fact, the pencil lead is not toxic, lead is toxic, and the main raw material for making the pencil lead is graphite and clay, so the pencil lead is non-toxic.
The main components of the pencil refill are graphite and clay. Graphite is a scaly solid with a metallic luster. Among them, there is a carbon-carbon chemical bond. The layer is a van der Waals force. The carbon-carbon chemical bond is very stable. It is very difficult, which is why both diamond and graphite are composed of carbon, but the physical properties and price are very different. There is nothing in the human body that can destroy the carbon-carbon chemical bond, so it is safe to say that the pencil lead is safe (unless It is the clay added inside which is harmful to human health).
2. Is the pencil stick metal poisonous?
The appearance of the pencil rod has a wrapping mold or a pencil lacquer technique. On the one hand, it protects the pen holder, on the other hand, it increases the appearance, but the pigment contains a trace amount of heavy metal. A small amount of contact will not affect, but the bite pen does not eat in the mouth. Proper.