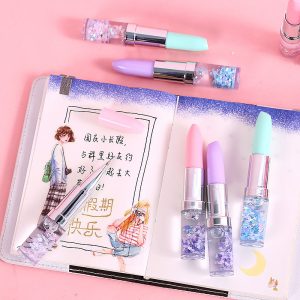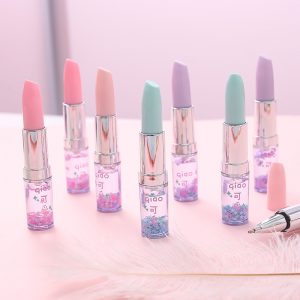 Product Details:
Product Name:
Creative lipstick gel pen
Material:
Plastic
Main Uses:
Studio, School
Style:
Cartoon
Place of origin:
Ningbo,China
MOQ:
100pcs
Packing:
1pc/opp Bag
Feature:
Lovely cartoons are beautiful and pleasant to the eye
Creative lipstick gel pen, simple capping gel pen, 0.5mm brown refill, the needle pen refill is smooth, the writing is clear and clean, not blooming. The cap is capped and designed to protect the pen tip. It is easy to use and the refill can be replaced and replaced. The design is simple, elegant and elegant, the lines are simple and smooth, and the grip is comfortable. Material, each part is made of high-quality materials, energy saving and environmental protection, fine workmanship. The pen is simple and not simple, comfortable and beautiful. The writing is smooth and smooth, and the workmanship is exquisite. High-quality refills, innovative ideas. Writing is smooth and free. The writing is smooth and smooth, and the refill is constantly oily. No need to worry about ink and other issues, mellow pen tip writing is smooth. Fine workmanship, smooth and delicate ink, fashionable style is your good choice. The printable advertising LOGO is designed with you, the appearance is beautiful and generous, the refill is high-quality and exquisite, and the ink is delicate and smooth. The writing is smooth, smooth and smooth, and the signature is good. Exquisite caps, finely crafted. Comfortable grip, scientifically produced pens are comfortable and non-slip handwritten. A variety of pen color, silver accessories, business temperament. The pen is painted, evenly colored, and the main purpose is office and stationery. The appearance of the product is beautiful and generous, the refill is exquisite, the ink is fine and smooth, and the long-term archive does not change color. The color is calm and shows a different self.