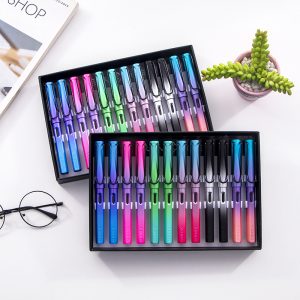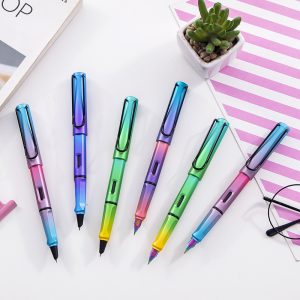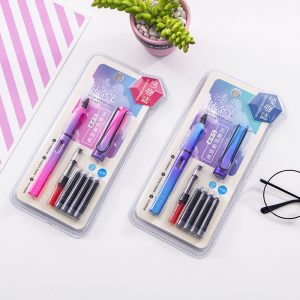 Product Details:
Product Name:
Rainbow color plastic pen
Material:
Plastic
Main Uses:
Studio, School
Style:
Advertising pen
Place of origin:
Ningbo,China
MOQ:
100pcs
Packing:
1pc/opp Bag
Feature:
Creative, beautiful, concise and generous
Rainbow-colored plastic pen, writing smooth and continuous ink, smooth writing, beautiful and elegant mouth, tungsten carbon ball, nib diameter. Personalized custom LOGO, exclusive to you. The writing is smooth, more wear-resistant, the ink is resistant to light and water, not easy to fade, the writing is clear, the hand feels comfortable, and the writing pen is comfortable for a long time. Bullet tip, steel ball head, metal nib, anti-collision is not easy to damage, wear-resistant steel column is more slippery. Comfortable grip, non-slip design at the pen, comfortable to the touch. The design is simple and stylish, and the transparent pen can directly look at the ink usage.