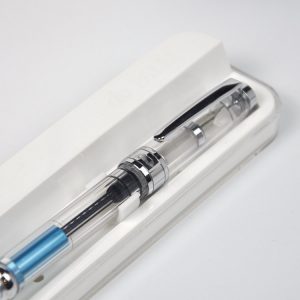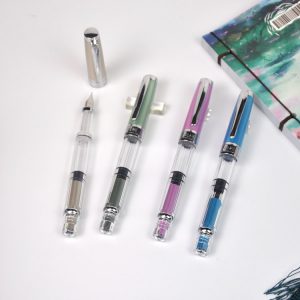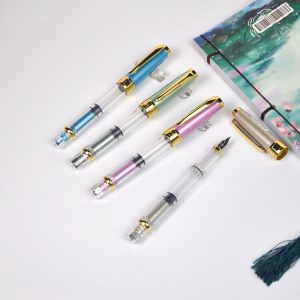 Product Details:
Product Name:
Piston fountain pens
Material:
Metal
Main Uses:
Office,Stationery
Style:
Business brief
Place of origin:
Ningbo,China
MOQ:
100pcs
Packing:
1pc/opp Bag
Feature:
Creative, beautiful, concise and generous
Pens are commonly used writing tools, invented in the early 19th century. The pen is made of metal and writes smoothly and elastically. There are obvious trademarks and models at the mouth of the pen sleeve or on the surface of the pen tip. It can also be divided into dipping pen, tap pen and ink bag pen.

Pen is a pen writing tool which mainly uses metal as the pen body. It fills ink (mostly black or blue) through hollow pen tube, writes by gravity and capillary, and then writes by duck-billed pen. It is a writing tool of Western calligraphy. Most pen inks can be refilled, usually using small bottles such as eye drops or straws to fill the ink. The earliest historical record of water storage pens can be traced back to the 10th century. The earliest water storage pens were used until the 18th century. The development process was slow, but until the early 19th century, a steady accelerating flow pen was invented in the production process. Only three key inventions have made pens a popular writing tool. These inventions are iridium-based gold pen tips, hard rubber and free-flowing ink.