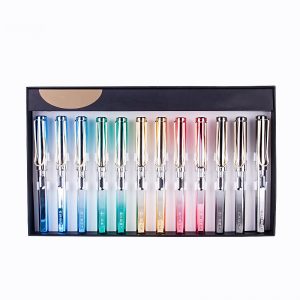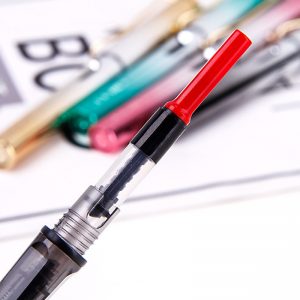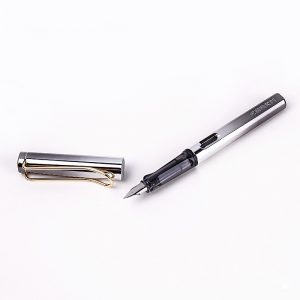 Product Details:
Product Name:
Colourful and high-colour gradient fountain pen
Material:
Metal
Main Uses:
Office,Stationery
Style:
Business brief
Place of origin:
Ningbo,China
MOQ:
100pcs
Packing:
1pc/opp Bag
Feature:
Creative, beautiful, concise and generous
Five kinds of color pen poles can be selected, such as writing, gift giving, color ink demonstration, etc. Suitable for students to practice calligraphy, signature, painting and writing in peacetime accord with ergonomics, correct grip posture, reduce the fatigue of writing and drawing for a long time. EF grade pen tips, according to different needs to choose different pen tips, good writing, painting results. The EF-grade pen tip of 0.38mm is suitable for daily writing. Writing smoothly, the choice of pens is high quality pen tip, smooth water, smooth writing experience, smooth and coherent writing experience. The corrective pen holder conforms to the principle of ergonomics design. It can correct the pen holder for a long time in writing or painting, and can reduce the sense of fatigue.