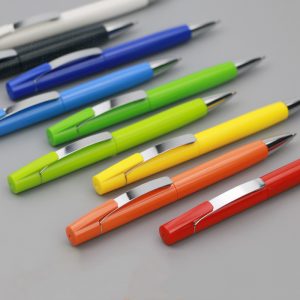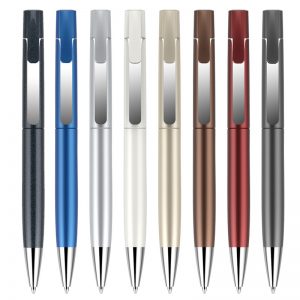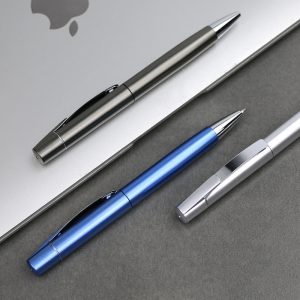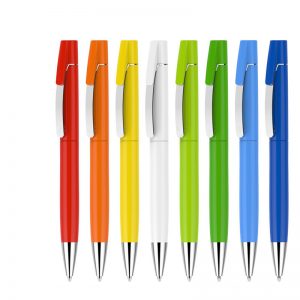 Product Details:
Product Name:
Business Simple Ball Pen
Material:
Metal
Main Uses:
Office,Stationery
Style:
Modern stylish
Place of origin:
Ningbo,China
MOQ:
100pcs
Packing:
1pc/opp Bag
Feature:
Creative, beautiful, concise and generous
Various colors make you heartbeat again and again, and devotion to design makes you fall in love at first sight. Specialized custom LOGO, free design. Colorful, multi-angle presentation, a variety of options. Pen body can provide a large area of printing, advertisers love, advertising carrier of the new era. Large brush cores are made of high hardness carbonized wear-resistant beads and German high-quality ink.

Ball pen is a pen written with ink and different pigments. The tip of the pen is a small steel ball. The small steel ball is embedded in a small cylindrical copper bowl, and then connected to a plastic pipe with ink. The ink flows down from all sides as the steel ball rotates.

The pigment of ballpoint pen ink is dye. Ink colors are mainly blue, red and black, of which blue ink is the most widely used. In the past, the pigments in blue ink were salt-based pink blue and salt-based blue lotus, and the solvents were oxidation of castor oil and castor oleic acid. Because the salt-based dyes are not light-resistant (light resistance is only grade 1-2), heat-resistant, acid-alkali-resistant, so the durability is poor, has been eliminated.