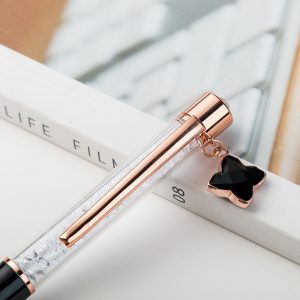 Product Details:
Product Name:
Business Metal Signature Pen
Material:
Metal
Main Uses:
Office,Stationery
Style:
Business brief
Place of origin:
Ningbo,China
MOQ:
100pcs
Packing:
1pc/opp Bag
Feature:
Creative, beautiful, concise and generous
Business office ballpoint pen, unique visual enjoyment. Inheritance of excellent manufacturing technology. Wear-resistant pen head, smooth ink, transparent penholder, classical clip, anti-slip handshake. Fine carving between millimeters, only make fine pens. Lubricate the tip of the pen, the tip of the pen is delicate and lubricated, and the writing is smooth. Decoration, Pendant design, beautiful and fashionable. Comfortable feel, ergonomic design, comfortable feel. Metal shell, quality pen core, full color, durable. Hand feel, non-slip grip, more comfortable. The handshake made of carefully selected raw materials is comfortable and suitable for long-term writing. Appearance, metal material, Seiko treatment. Craft, star pendant, atmosphere fashion. Style, business style, elegant quality.