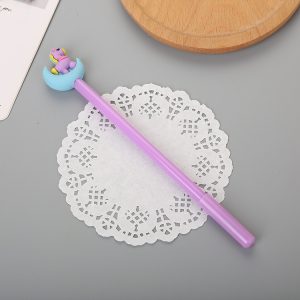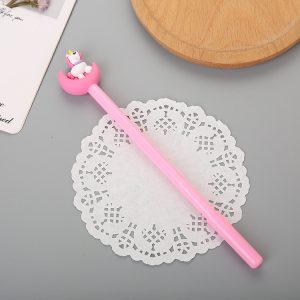 Product Details:
Product Name:
Moonlight Unicorn Gel Pen
Material:
Plastic
Main Uses:
Studio, School
Style:
Cartoon
Place of origin:
Ningbo,China
MOQ:
100pcs
Packing:
1pc/opp Bag
Feature:
Lovely cartoons are beautiful and pleasant to the eye
Moonlight Unicorn Gel Pen, custom-made, free design. The times call for the craftsman spirit and the pen-making process is unparalleled. With its exquisite craftsmanship, it gives its charm and plasticity. Let the writing give you full confidence. 100% perfect plating with safe raw material standards. Refill material, Swiss pen, German ink, smooth writing, continuous ink. Classic pen holder, easy to carry, moderate elasticity, precision plating, bright and new. Exquisite craftsmanship, perfect craftsmanship, finely crafted, using safe raw materials standards. Comfortable, innovative design, beautiful appearance, convenient writing and durability.
The gel pen has the advantages of a fountain pen and an oily ballpoint pen. The writing feel is comfortable, the ink viscosity is low, and the material that is easy to lubricate is added. The viscosity of the writing medium is between water and oil, so it is smoother than the ordinary oily ballpoint pen. It is an upgraded product of oily ballpoint pen. The gel pen tip size is roughly divided into 1.0mm and 0.5mm.