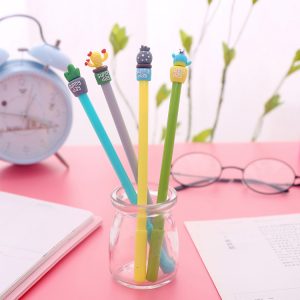 A signature pen is the same as a neutral pen. The signature pen refers to a more formal signature pen, which used to be a pen. Now the pen has gradually been replaced by a neutral pen. So all these pens are called signature pens.
A signature pen refers to a pen specially designed for signing or proofing, with a water-based signature pen and an oil-based signature pen. Water-based signature pens are generally used on paper, if they are used on whiteboard or sample, they can be easily wiped off; oil-based signature pens are generally used for sample signature or other permanent marks.
Oil-based signature pens are difficult to wipe, but can be cleaned with alcohol and other substances. The "signature pen" often mentioned by the signature pen is actually a functional description. It has a wide scope, which can be categorized as follows: the signature pen with ball-tip structure can be divided into water-based and oil-based according to the ink composition used.
The ink used by the neutral signature pen is between water and oil, also known as the "neutral pen". A signature pen with a fibrous tip, which is soft and comfortable to use, will receive more and more recognition. It is constructed like a ballpoint pen and written like a pen.
Signature pens can also be classified in broad and narrow sense. Generally speaking, the pens used for signature are called signature pens, such as Parker's signature pen and Marlborough's signature pen, but they are also pens that we have used since childhood. In a narrow sense, it refers specifically to carbon ink pen or what is said above, while the examination uses a narrow sense signature pen, namely carbon ink pen.