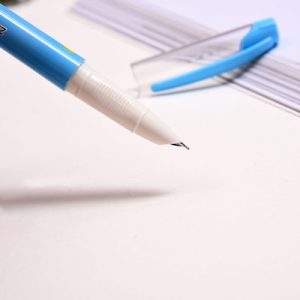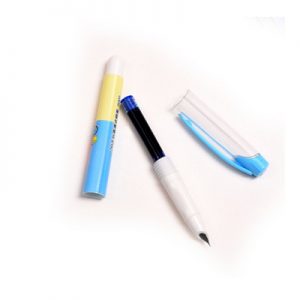 Product Details:
Product Name:
Student plastic ink bag fountain pen
Material:
Plastic
Main Uses:
Studio, School
Style:
Cartoon
Place of origin:
Ningbo,China
MOQ:
100pcs
Packing:
1pc/opp Bag
Feature:
Creative, beautiful, concise and generous
Pen tip, fine stainless steel, using fine stainless steel pen tip, flexible and smooth writing. Plastic pen body, classic pen base design, highlighting the dignity of identity. The pen cap is ingenious, classical style pen cap, easy to carry and accept, unique.

Pen Maintenance:

When writing, some paper should be laid under the paper to enhance the elasticity of the pen tip and reduce friction. Do not write on hard materials such as metal to prevent damage to the tip. Avoid mixing different inks in daily use, so as to avoid precipitation and blockage of pens. The pen should be cleaned once a month or so to keep the ink flowing smoothly. For example, carbon ink should be cleaned more and must be cleaned. If pens are not used for a long time, they should be washed and preserved. And don't put too much effort into writing. When cleaning, water can be repeatedly absorbed and drained until the discharged water is clean and dry. If the pen is cleaned at long intervals or intends to be cleaned and sealed, the parts need to be separately cleaned. After initial disassembly, it can be divided into five parts: pen tip, converter (ink dispenser/ink bag), pen grip, pen cap and pen pole. The latter two generally do not need to be cleaned. The metal part of the pen tip and the pen tongue (ink structure) should be further dismantled. The metal sheet of the pen tip should be washed with water. The whole ink structure can be carefully brushed with an old toothbrush and then immersed in warm water for one night. All parts are cleaned and dried, and can be packed and sealed when completely dried.