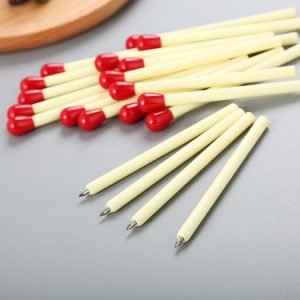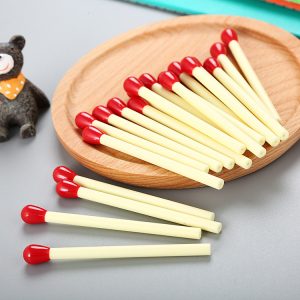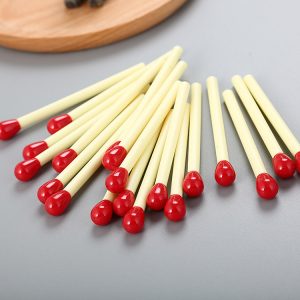 Product Details:
Product Name:
Match Ball Pen
Material:
Plastic
Main Uses:
Office,Stationery
Style:
Cartoon
Place of origin:
Ningbo,China
MOQ:
100pcs
Packing:
1pc/opp Bag
Feature:
Beautiful and pleasant to the eye
Ball pen is a writing tool which uses dry and thick ink and transfers it to paper by means of free-rotating steel balls on the pen head. It has the advantages of simple structure, convenient carrying, writing lubrication and suitable for copying.

Ball pen is a pen that uses tiny rotating balls made of brass, steel or tungsten carbide to release ink into paper when writing. Ball pens differ greatly from their predecessors, reed pens, feather pens, metal-tipped pens and fountain pens.

The writing principle of ballpoint pen is mainly to make use of the friction force produced by the ball contact with the paper surface directly when writing, so that the ball can roll in the ball seat and bring out the ink or ink in the pen core, so as to achieve the purpose of writing.

Ball pen is a pen written with ink and different pigments. The tip of the pen is a small steel ball. The small steel ball is embedded in a small cylindrical copper bowl, and then connected to a plastic pipe with ink. The ink flows down from all sides as the steel ball rotates.