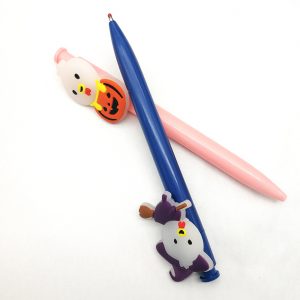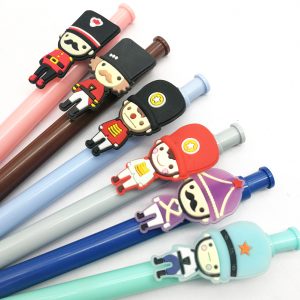 Product Details:
Product Name:
Manufacturer custom cartoon press ballpoint pen
Material:
Plastic
Main Uses:
Studio, School
Style:
Cartoon
Place of origin:
Ningbo,China
MOQ:
100pcs
Packing:
1pc/opp Bag
Feature:
Lovely cartoons are beautiful and pleasant to the eye
Creative and fun. The product styling pursues nature, style, simple design, and combines the fun words in life, adding a surprise to the writing, making life no longer boring, recording good mood everywhere, writing the sweetness of happy memories. Full needle tip, 0.5mm full needle tip, durable and hard to write. Simple and comfortable pen type, comfortable to hold, with fun text, simply enjoy life. The pen holder design can be clipped on books, documents and clothes pockets for easy carrying. The cap design is a transparent cap with a solid color. The cap contains a protective cover to protect the pen tip. Internal structure, capping design, refillable.

Writing is smooth and free. The writing is smooth and smooth, and the refill is constantly oily. No need to worry about ink and other issues, mellow pen tip writing is smooth. Fine workmanship, smooth and delicate ink, fashionable style is your good choice. The printable advertising LOGO is designed with you, the appearance is beautiful and generous, the refill is high-quality and exquisite, and the ink is delicate and smooth. The writing is smooth, smooth and smooth, and the signature is good. Exquisite caps, finely crafted. Comfortable grip, scientifically produced pens are comfortable and non-slip handwritten. A variety of pen color, silver accessories, business temperament. The pen is painted, evenly colored, and the main purpose is office and stationery. The appearance of the product is beautiful and generous, the refill is exquisite, the ink is fine and smooth, and the long-term archive does not change color. The color is calm and shows a different self.