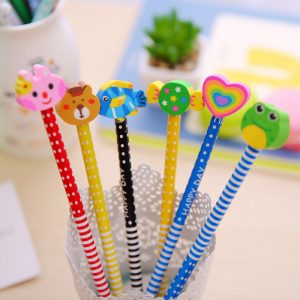 The difference between 2B pencil and 3B pencil is:
First, the hardness of pencil lead is different.
The hardness mark of pencil lead is usually "H" for hard pencil, "B" for soft pencil, "HB" for soft and moderate pencil, and "F" for pencil with hardness between HB and H.
Arrangement (from soft to hard) 9B, 8B, 7B, 6B, 5B, 4B, 3B, 2B, B, HB, F, H, 2H, 3H, 4H, 5H, 6H, 7H, 8H, 9H, 10H and other hardness grades.
Second. Different color of pen core.
The bigger the number in front of B, the softer the lead core, the darker the color. 2B pencil is a soft pencil. The depth of 2B pencil ink is suitable for reading cards and writing easily. Soft pencils are easy to be coated evenly when applied to a certain area, and they have metallic luster and are not easy to break.