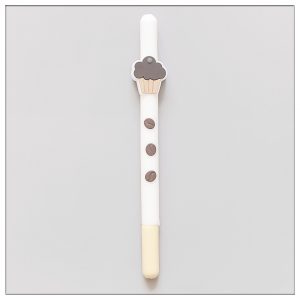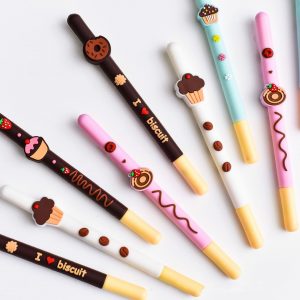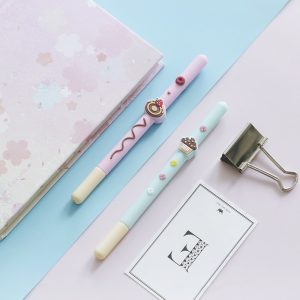 Product Details:
Product Name:
Hot-selling fruit chocolate cartoon rollerball pen
Material:
Plastic
Main Uses:
Office,Stationery
Style:
Cartoon
Place of origin:
Ningbo,China
MOQ:
100pcs
Packing:
1pc/opp Bag
Feature:
Lovely cartoons are beautiful and pleasant to the eye
Neutral pen, abbreviated as neutral ink ballpoint pen, originated in Japan, is a novel writing tool popular in the world. According to the type of pen, ink color, structure and so on can be divided into different types of neutral pens, you can choose according to your own needs.

Neutral pen has the advantages of both fountain pen and oil ballpoint pen. It is comfortable to write, low ink viscosity and easy to lubricate. The viscosity of writing medium is between water and oil, so it is smoother than ordinary oil ballpoint pen. It is an upgrading product of oil ballpoint pen. The size of the neutral pen tip can be roughly divided into 1.0mm and 0.5mm.