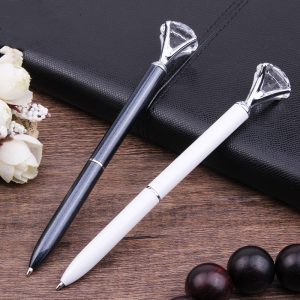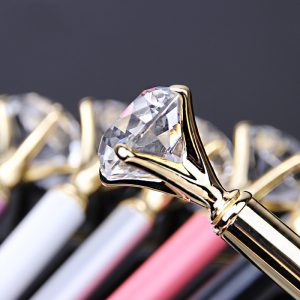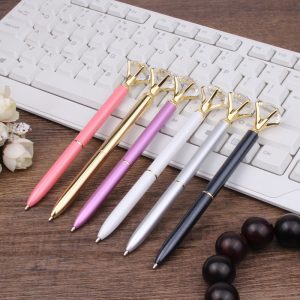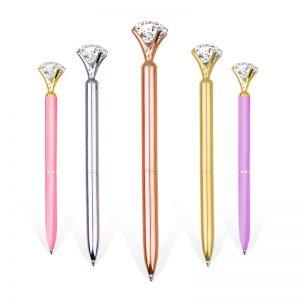 Product Details:
Product Name:
Customized logo diamond gel pen
Material:
Metal
Main Uses:
Office,Stationery
Style:
Big drill pen
Place of origin:
Ningbo,China
MOQ:
100pcs
Packing:
1pc/opp Bag
Feature:
Creative, beautiful, concise and generous
New optical fiber engraving machine, precise engraving, highlighting the grade. Strong and clearer layers. Printing high temperature fixing equipment, printing process, bright color, lifelike patterns, not falling off. Fully automatic dust-free painting workshop, dust-free painting, smooth and bright, full of texture, no particles. Large diamond embellishment, atmospheric dome design, simple appearance, diamond embellishment hand-inlaid diamonds, signature writing office good assistant. Texture, equivalent to three plastic pens, metal ballpoint pen, the advantage is that it has a sense of weight, feel good, durable, comfortable feel. The structure is simple and the core can be replaced. General Gauss pen core. It's not only beautiful, but also competent for many occasions. Office, study, meeting and signature are of good quality and comfortable to use. Learning and working are never as boring as you think. Let it change your mood. Crystal diamonds adorn the whole metal pen body. All kinds of color design of the pen body, at any time to send out charming charm, so that writing has become a kind of enjoyment.