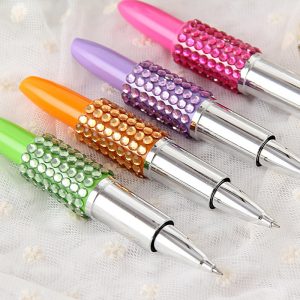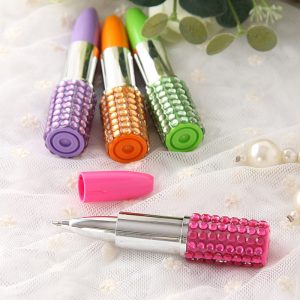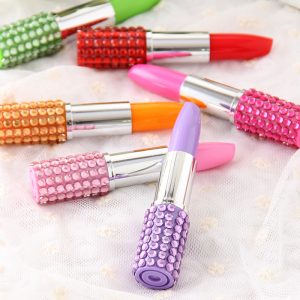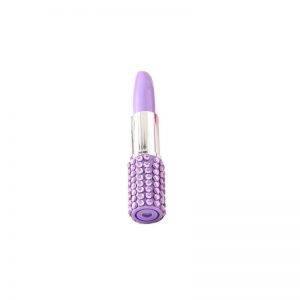 Product Details:
Product Name:
Drilling Point Lipstick Ball Pen
Material:
Plastic
Main Uses:
Office,Stationery
Style:
Lipstick
Place of origin:
Ningbo,China
MOQ:
100pcs
Packing:
1pc/opp Bag
Feature:
Creative, beautiful, concise and generous
Diamond ornament, luxury but not luxury, perfect details handsome presentation. Metal coating design, highlighting the extraordinary quality, the details of harsh, create perfect. Excellent craftsmanship, classic style, suitable for you with taste. Combined with cosmetic lipstick shape design, it can be placed vertically, which is very beautiful, practical and interesting.

Ball pen is a pen written with ink and different pigments. The tip of the pen is a small steel ball. The small steel ball is embedded in a small cylindrical copper bowl, and then connected to a plastic pipe with ink. The ink flows down from all sides as the steel ball rotates.

The pigment of ballpoint pen ink is dye. Ink colors are mainly blue, red and black, of which blue ink is the most widely used. In the past, the pigments in blue ink were salt-based pink blue and salt-based blue lotus, and the solvents were oxidation of castor oil and castor oleic acid. Because the salt-based dyes are not light-resistant (light resistance is only grade 1-2), heat-resistant, acid-alkali-resistant, so the durability is poor, has been eliminated.